A boring non-animal day today.  OH and I went to Lerwick with the van to collect building supplies for my studio.
A good few hours were spent measuring, cutting up and loading insulated plasterboard.
There were neat piles of the stuff in a huge builder's yard shed and the pile we chose from was the damaged stock being sold for less than a quarter of the normal price.  A bargain not to be missed.  So we measured, cut and lugged many sheets of the damned stuff, going through a huge pile trying to find the best and least damaged sheets.
After that trial, on to the electric department for cabling and bits.
Lerwick was deserted – most shops still being shut for the Christmas, New Year, and possibly going into next Easter, holidays.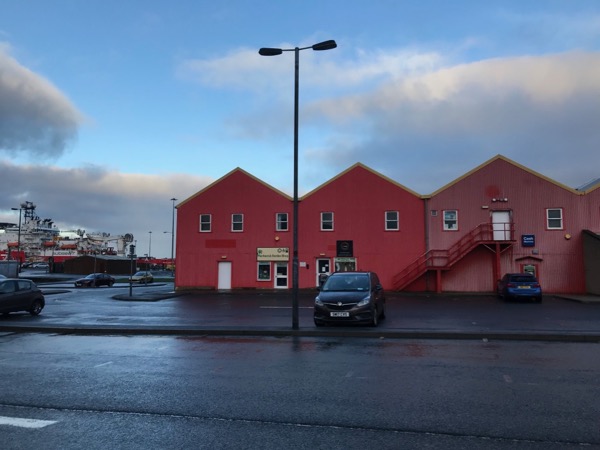 My back is agony now.  I got home, took some painkillers, clipped BeAnne onto her lead and took her for a walk along the road to try and exercise my agony away. I did not succeed.  I have my acupressure mat to lie on after supper.  That usually helps.
I tell myself it is all good moving onwards and upwards with the studio build.