Scunnered is a very good word. It describes exactly how I feel today.
What does the Scottish word Scunnered mean?
(Entry 1 of 2) intransitive verb. chiefly Scotland. : to be in a state of disgusted irritation.
And that is me today.
I am scunnered with all the paperwork I have to complete – apparently necessary for the sale of Mum's house.  Our Solicitor sent it to me and so I spent yesterday attempting this mammoth feat, doing my level best. I then asked a small question, only to be sent to the whole lot again with a different heading with a request to re-complete!  So that would be 96 pages of questions. I know this, because I added them up.
And I feel totally scunnered.
And, worst of all the forms are completed using Acrobat which I am beginning to now loathe.
At the end of the first attempt, despite frequent searches, I finally found the box tick method.  I could've cried as I had to go back to all my pages and re-do them (and then of course re-do them again).  It is like the worst homework with no escape or getting out of.
So now I have soothing Einaudi playing while a "Calming" oil in my desk diffuser is wafting.   I am not feeling the love for any of this.  Similar to maths exams, official forms leave me in a muck-sweat at the best of times.
(some of my "sorting out")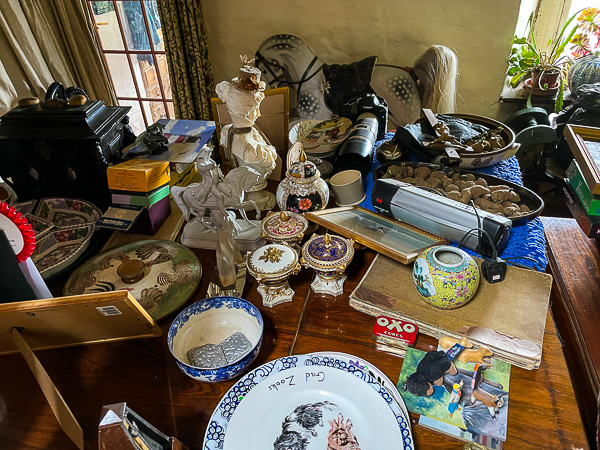 And I am also in a muddle as to which forms are which as I have so many ruddy copies on my desktop!