I drove into town today to see if I could.
The 45 minute drive was ok.  We pottered along chatting to my OH.  We did "the street" first, which was almost completely deserted.  I will put this down the weather.
Next, I went into The Camera Centre to say a huge thank you for getting me my new camera.  Did I mention, I have a new Leica camera?
These independent shops must be supported.  They kindly gave me a superb Tamrac camera bag, which will be very useful.  I was very chuffed (sorry for crap photo, see later).
We traipsed up and down the Street.  I love this shop. It makes me smile every time I go past, just because it is like shops from my childhood.
Then off for crappy fish and chips from a Take-Away that should know better.  We were very disappointed and scored their chips, on a scale of 1-10, as being a meagre 4.  I haven't had chips since probably December and this totally un-made my day.
But the view from the car while we ate was nice, if rainy.
A quick Tramadol and off to Tesco's where I came over all funny and had to sit down.  All I could hear was Pink Floyd Money track into playing in my head as the tills went kerching amidst endless tannoys saying "could so-and-so come to the tills".
A friend's husband came up to me and said I looked awful which made me feel a whole lot worse.  So I left OH to pack and pay while I went back to the car, put the seat back, wrapped my head in my comforting Middlesex Hospital scarf and lay comotosed on the way home drifting off listening to Rumpole on my iPod.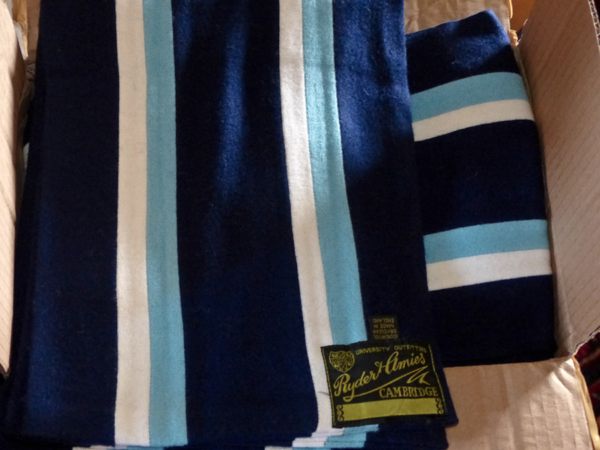 When we got home, 45 minutes later, I am sorry to say I left OH to unpack the car while I went straight to bed and to sleep.
I think, no, I know, I did too much.  Far too much.  Never again.  I want to be a hermit.