Dreki:  Whoa, what's this?
Daisy: A bit!

Dreki: What is it for?
Daisy: It's for you!

Dreki: Eh?
Daisy: Don't think. Have a carrot instead!
Dreki:  Ok!

Daisy: Have a sniff and a good look.
Dreki: Ok, boss.

(Daisy popped the bit in Dreki's mouth and quickly did up the headstall so the bit was nicely fitted).
Dreki:  OMG!  OMG!
Daisy:  Have a carrot!
Dreki:  Ok (though I doubt if I could ever eat with this thing in my mouth).

Dreki:  Ah, a new skill – I can eat with this thing!
Dreki: Do I look cool in this, or do I look cool in this?
Daisy:  You look cool, have a carrot!
Dreki:  Ok!
Daisy:  Well done!

And then Daisy undid Dreki's headstall (in the Icelandic horse world, there are no throat lashes) and took the bit out.  All is good, all is calm.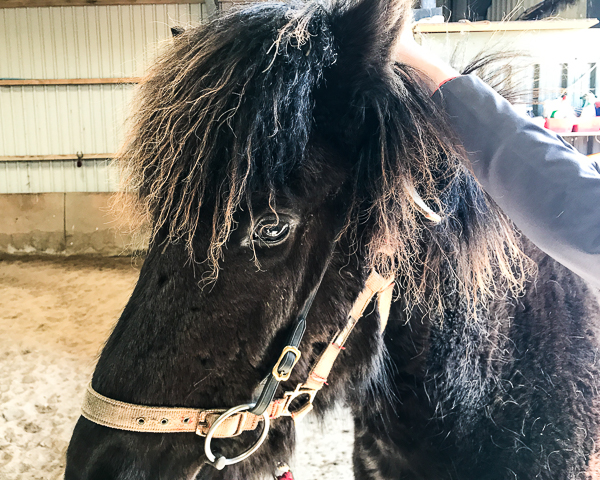 And that was that.  Dreki has worn a bit.  Another step forward.