It is Eurovision – a tradition in our family – so someone is home for the weekend!  Iacs knows.  He has been planning his welcome.
Daisy arrived last night and so today we had a wonderful horsey morning.
First up was Dreki.
I have been regularly working with my dragon (Dreki means dragon in Icelandic) and so it was good to see what Daisy thought.
Lines of communication were quickly established.
And then onboard.  First, with me leading, then unclipping and walking beside, and then flying solo.
The same on the other rein.
All the work I have put in, on the ground, has paid dividends.  Daisy could tell.
Then we trimmed the old men's feet.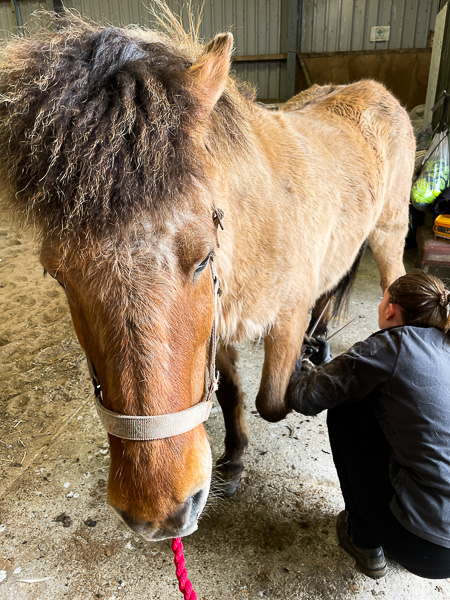 And after that, I asked Daisy just to put Klængur through his paces in the school.
Tonight, we will enjoy Eurovision Song Contest. and this is our family tradition – gin and sushi (made by Floss).  Happy, happy days.
And tomorrow, with hang-over, we have plans…….!