The sun was shining.  I know!  The Sun!
It fought its way through the clouds but it managed.
During the day, according to who is home, I allocate the jobs that need doing.  So, while Daisy walked the dogs, I went over to Liradale.
Always a pleasure, never a chore.
I have a number of tasks when I visit. The first – to let me catch Brá and not let her be wild.  Such unbecoming behaviour. I do tell her.  No one likes a wild horse, especially not a pregnant one.
Hetja was, as usual, on spiffing form.
After talking to the two preggie ladies, BeAnne and I jumped the fence and were greeted by The Minions.
They spend their day loafing around the dividing fence.  Fivla and Vitamin are pregnancy bores……
– "Remember the time when I was so sick, I was thinner the day I gave birth than before I was pregnant!"
"I was in labour for 48 hours and the doctors were amazed I had a live baby at all".
"I was sick from the day I found out I was pregnant to the day I gave birth.
We all know them and we all hate them.
So, with my bag of apples,  I commenced with Task No 2 – to lure the others away into the hill part of their field.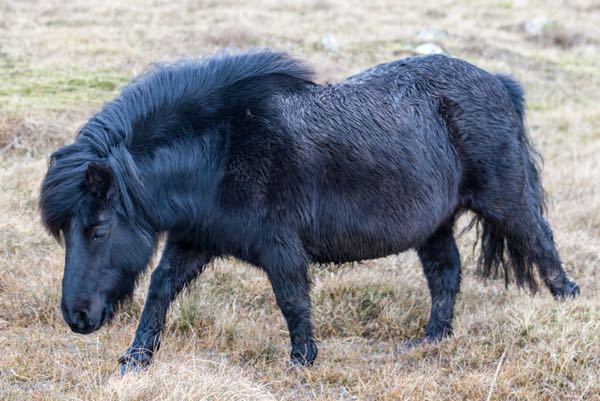 Fivla ended up joining us.
Vitamin ended up sulking!  Her choice.
I sat on a rock for a while, distributing apple quarters and hugs and then all of a sudden, the ponies cantered up the hill and left me.
Perfect.
I want them to leave the Icelandic mares and discover the rest of their field.