I turned around and found this looking at me.  So, while laughing, I took a photo!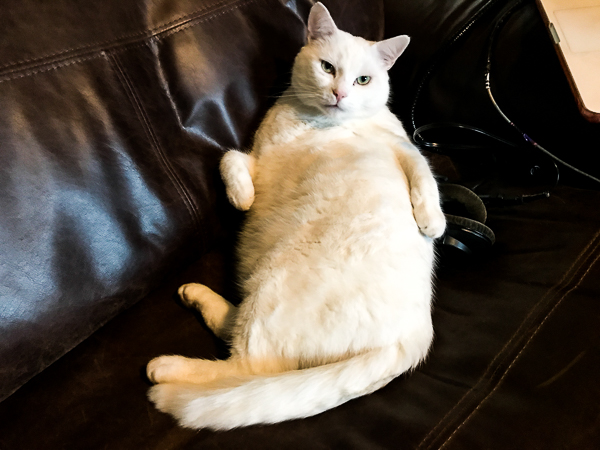 To be fair, it is just a very bad angle and Monster is not really that obese, so he tells me.  He just has big bones.
There was audience participation at lunch-time.  I do not encourage this sort of behaviour but we had finished eating so I let it go, just this once.
BeAnne, of course, would never do this – mostly because she can't jump up anymore, not because she shouldn't.
Monster remained unrepentant.  He honestly doesn't care what I think. If it were OH, then of course that would be a completely different matter.
BeAnne then asked to go outside so I left the backdoor open for her.  Monster was feeling mean and decided to stalk her.  At first, he pretended to be looking for an invisible mouse but I knew what he was planning and we had words.
Monster by name……. and all that.