The horse and pony shows started in Shetland today with Serrang Equestrian In Hand Show held at the Lerwick Marts.
At the crack of sparrows, we drove a stallion to help out Bergli Stud (and I also wanted an excuse to see what was going on in the Shetland horse and pony world as I have been rather out of the loop recently).
Flossie came with me for moral support and helped with the brushing.  Bjørn had been up until 03:00 washing and drying ponies.
There were specatators of every kind.
Taking a real interest, too.
For both rings.
There was Ring 1 for the Shetland ponies and, alongside, Ring 2 for the big horses and ponies.
Everyone mucked in.  Even the judges.
Friendships were made.
And it was very special to see the Icelandic horses competing in-hand too.
Lauren brought Esja.
All good practice for the big bad world.
Kristall won his class.
Horse and handlers looked very smart.
And so they ran up and down…..
… walked round and round…..
…. while others waited outside for their turn.
While we had a break for lunch, the children played in the arena.
There was, of course, the ubiquitous and possibly mandatory raffle.
I am awaiting the results and ever-optimistic that the bottles, the pony or the chocolate is now mine!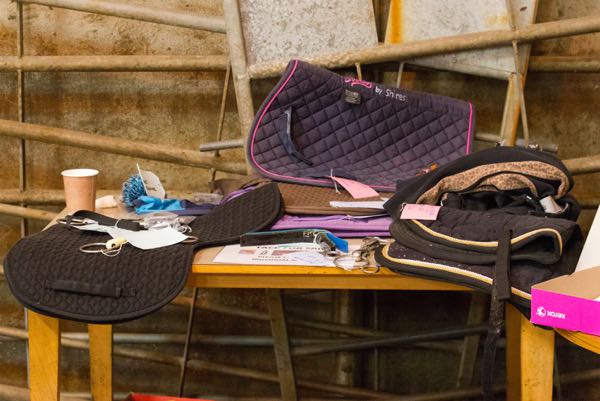 Good behaviour all round and, for some, this was a completely new environment.
After lunch, there were more in-hand young handler classes as well as fancy dress (BeAnne will never be toppled from her throne).
I was feeling a bit fractious and over-tired so we left early and took some of the Bergli ponies (and dog) home for them.
Their standard black Shetland pony filly, Brunatwatt Madison Magic, won Junior Champion.  A good start to the 2017 Shetland pony show season.