Our trusted equine dentist, Stuart Huggan, came to Thordale today.
There was immense relief all round as we had to cancel our previous appointment in June due to having to get on the boat a day early to go down to the Icelandic Horse British Championships.
It was not something I wanted to do but our hand was forced by an appalling weather forecast and the threat of the boat not going.  Upon our return, I then nagged and prayed that Stuart would return.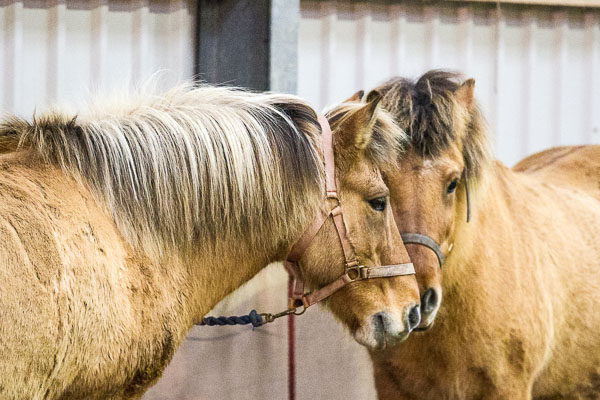 And he did.  Big phew!
Since cancelling, Daisy and I have watched the horses' behaviour for evidence of tooth problems and every headshake and evasive behaviour has been put down to our negligence!
We had Taktur, Kappi, Klaengur, Haakon and Iacs looked at first and then we wheeled in the two old ladies.
I have been very worried about Vitamin who is beginning to look "pouchy".
Stuart worked his magic and did his stuff.  Everyone behaved which is always good.
Lambie insisted on watching.
It's his thing. He loves to observe.
And charm. Lambie definitely did that.
So I am hugely relieved the dentist has been.  Every horse who needs it has had their teeth sorted and we will go into the winter with the best sets of gnashers possible.