Daisy had a riding lesson today, so she packed up the van (with help).
Got her noble steed ready.
And off we drove (luckily only 15 minutes away) to an outdoor manège.
Having shown Kappi the venue (he likes to see everything first), Daisy tacked up while I watched the previous lesson end.
Daisy was having a riding lesson with Hamish Cameron, a visiting instructor who comes up from Scotland to Shetland fairly regularly.
(Hamish got me back on Haakon after spinal surgery so we rate him highly and his lessons are excellent.)
Anywho, Daisy had a good morning. She said what she wanted to achieve with Kappi and off they went.
Kappi settled and found his concentration head.
He loves a good lesson and they both got a great deal out of it.
I just stood on the sidelines and snapped away with my camera.
…. and relax and rest.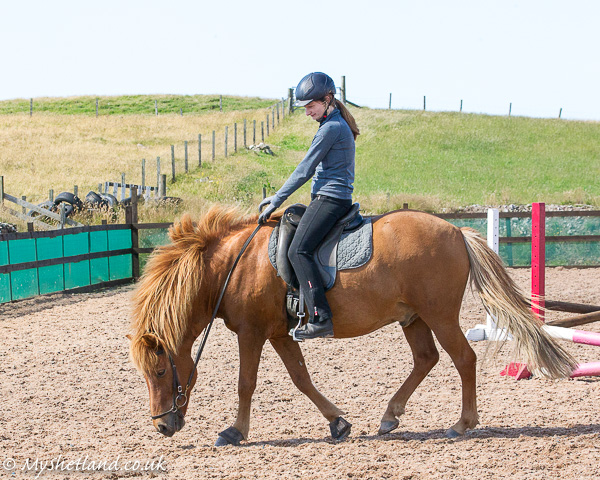 A jolly good morning for Daisy and Kappi. They both did well and worked very hard.  Thank you Hamish.