Here are some more photos from the weekend.
Everyone outside waiting for their turn to be called in.
The organiser, Shona with a knitted-thing who apparently had to have its' photo taken on a horse so I duly obliged.
Despite trying hard, I just could not get Shona's horse to look enthusiastic about the "knitted thing".
All the riders and their horses.
As it was such a wide group, I decided to split them up into sections.
From the right, Daisy, Fossie, Gwen and Dorothy.
Liz, Kim and Catriona.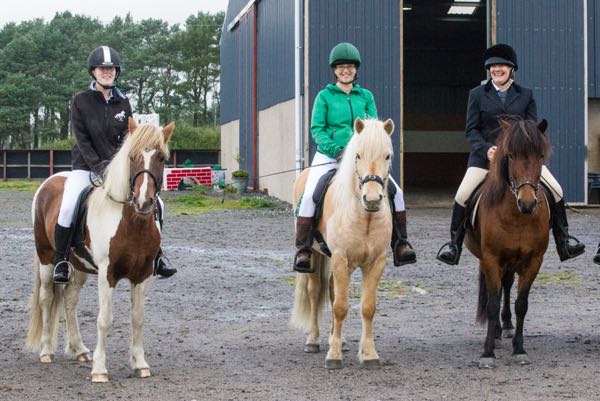 Delia, Lauren, Moira and Shona.
The Shetland contingency – (from the right again – Daisy, Flossie, Dorothy, Gwen, Lauren and Jean or Taktur, Klængur, Kristall, Orri, Esja and Hörður).
And from Houlls Horses and Hounds – if you come up to Shetland and want to ride an Icelandic horse, this is the place to go.
Flossie and Klængur having some quiet time.
One of last year's participants who was sadly on crutches visiting for some horsey-time.  I really understand that.
Getting to know everyone else's horses because Icelandic horses are very addictive.
I am slowly ploughing my way through the photos.  I wish it were this time last week *** sigh ***.  It was fun.