A busy day today.
Flute lesson and then on into Lerwick to empty the van at the Recycling Centre of all the bruck (Shetland dialect for rubbish) that didn't burn when we cleared the indoor school the other week.
Once empty, we then spent the rest of the day filling it up again with essential supplies as we are off south on Thursday to attend The NorthEast  of Scotland and Shetland HestFest!  Daisy and Flossie are riding while I am on photography duty.
When we returned home, having achieved a satisfyingly large dent in my wallet, I sent Daisy off with my little camera to "check on the boys".
Although they live 7 miles away, we try to visit the herd every day.  I hate them being so far away from home but we have no choice.
If I had my way, they would all live in the house!
But everyone has grass, water and each other.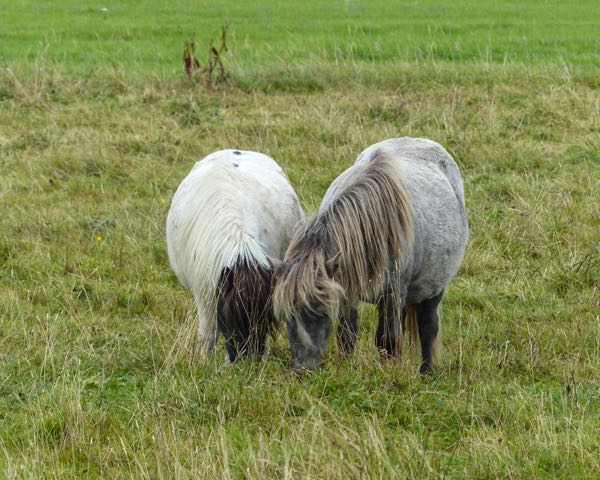 We try to cater for all their needs – something for everyone!
Alone time (what seems to have happened to Silver's forelock?)
Cross country
A social life
Gentle exercise
No exercise
Lyra is doing well.  Perhaps a bit too well.   Winter is coming.  Everyone will be slimmer.
Daisy took lovely photos and I am thankful she has a good eye.
And then just as I was about to put up the blog, I noticed a stunning sunset going on outside. It took my breath away.
So tomorrow we will be busy – cleaning tack, cleaning horses, cleaning van, cleaning clothes as well as getting organised.
Lists, I must make lists.  Little piles of essentials are sprouting up all over the house – midge spray, sunscreen, babywipes, string, scissors, gaffer tape ……..
I can use the wee small hours to make lists because there is bugger-all sleeping going on in my life.