Floss and I did "crofting" things all morning. We dismantled Lambie's private dining room (a square of hurdles) and rebuilt it as the hen run. The hens have taken to laying their eggs in unknown places and OH had to buy eggs yesterday (oh, the shame!). Then off to the Minions' field with our old coal and feed bags to pull more ragwort.  The gift that keeps on giving.
I now ache.
We each filled two large bags and then lugged them back to the car.  It was hot work. The flies were vile sticking to my sweat. Ugh. I cooled down in the stream!
Back home for a quick lunch and out again to weigh and pack vegetables.  I am very tired now.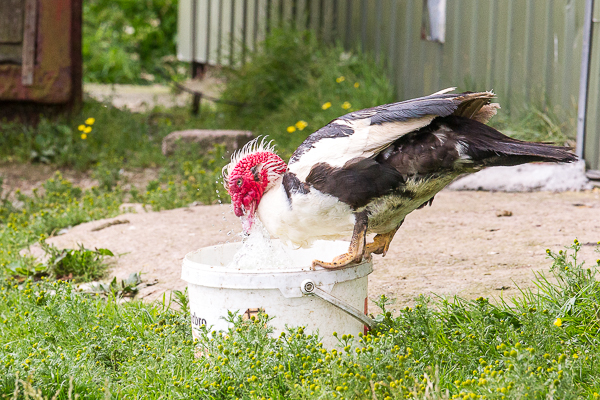 When we got home, Taktur was around looking gorgeous.
But he always does.
I less so. More hot and sweaty.