Well, I will just put this out here first because I can – with my brave pants on, I rode (or ridded) my horse, Klængur, and it was lovely.   Daisy gave me a fantastic lesson in the school and we walked and tolted happily around together.  So that's me back in the saddle hopefully with my confidence back.
In other news, Little Missy is now possibly known as Big Missy.
Still enchanting, obviously.
But an independent lamb, nonetheless. She has a huge crush on her Nuncles who are surprisingly very tolerant of her.  She uses them for her parkour workout every evening.
She is certainly a girl on a mission.
And she hassles Edna, her Mum, often.
Edna is the best Mum in the world and she puts up with a lot.
Once fed, off she goes again to look for a new adventure and/or sheep to hassle.
It was big sister's turn next.  Missy worships her sister, Madge.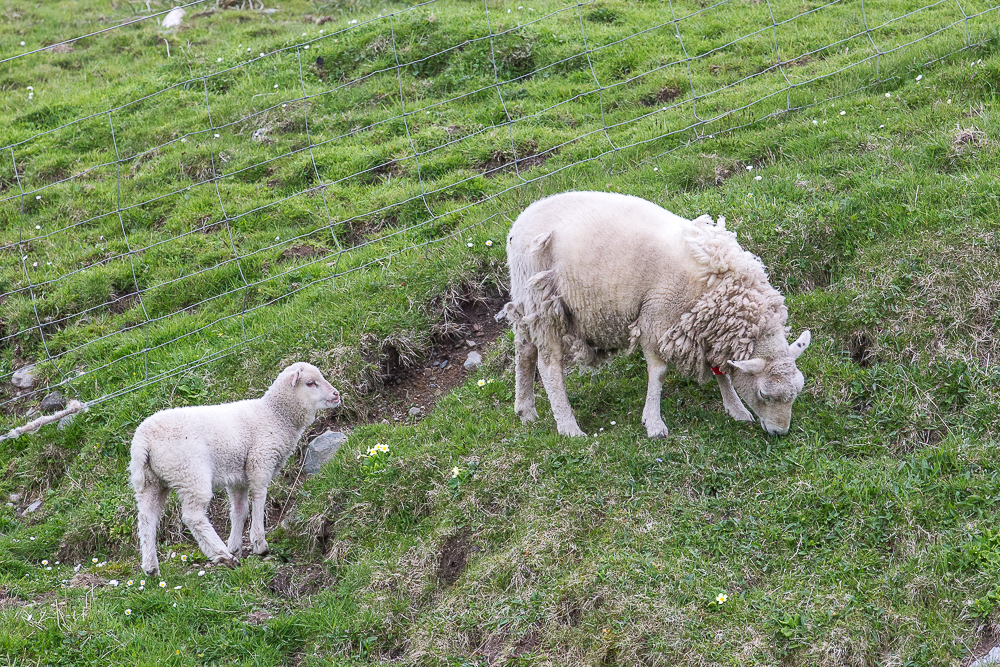 So they are a happy little sheepie flock now.