(as at 23rd May 2019)

All are made with love and each one is unique.
Easter Chickie
A sturdy little chicken chap.
Measurements: 5.25cm high x 4cm wide
£15.00 plus postage
TO BUY – Email me
The Three Puffins
Upright members of the community who say "aaargh" a lot.  Very black and white so possibly Accountants!
This lot are living in The Peerie Shop, Lerwick but if you want me to make you a puffin, Email me.
Price – £15.00 – £20 depending on how much time they take.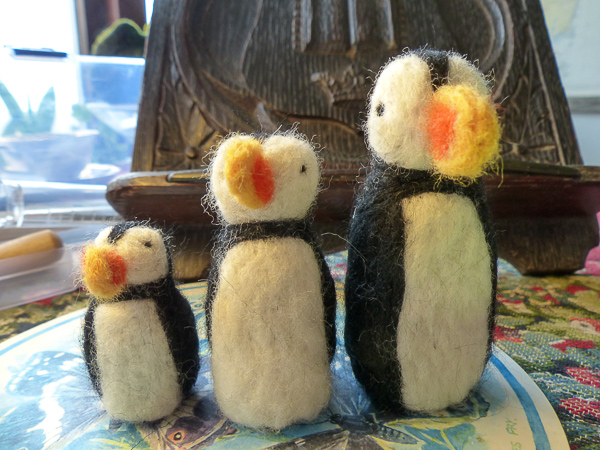 The rest of these sheep (see below) are sold but if you like the design/style/colour and want one, please let me know and I will do my best to make you a similar sheep. – Email me
Shetland Sheep (100% Shetland wool – all colours and combinations)
Price – £20.00
Curly Sheep (Shetland Wool with Wensleydale locks)
Price – 25.00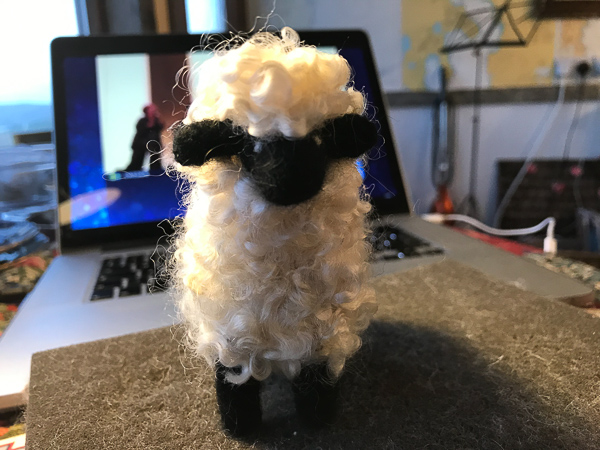 You can also find the flock in Jamieson's Knitwear in Lerwick.
Blue Birdie (Mk II)
Rotund and very serious about his job.  A no-nonsense blue birdie.
£15.00 plus postage
TO BUY – Email me
Wee Robin
A dear little soldier who is always ready for duty. He has presence and a manly chest!
£15.00 plus postage
TO BUY – Email me